Reach consumers throughout their entire moviegoing experience.
Spotlight's onscreen and off-screen advertising programs offer ideal positioning, limited advertising clutter and quality brand associations in the country's top DMAs.
Programs offer marketers the opportunity to reach affluent, educated adults at all touch-points within an urbane art house and luxury cinema environment. From trailer pod on the national level, to small business digital slides on the local level, to lobby displays off-screen, our range of innovative promotional elements provide unrivaled ways to get your brand noticed.
SPOTLIGHT on the NUMBERS
Spotlight moviegoers have a 52% unaided recall rate –
exceeding unaided recall cinema norms by 73%.
Source: Spotlight/VeriTES Custom Studies 2012-2014
National Advertising
Rich opportunities for promotion and integration.
Spotlight offers a wide range of distinctive media and marketing opportunities for national brands seeking to pinpoint cultured, upscale adults.
Trailer Pod: The best positioning in all of cinema.
Our onscreen Trailer Pod runs at published start times, and is ideally positioned right before the start of the movie trailers when theatre lights are dimmed. Limited to 3 to 5 minutes, Trailer Pod offers advertisers an uncluttered commercial environment when audiences are most attentive, relaxed and engaged. This optimal placement ensures higher impact and increased message recall.
In addition to traditional 30- and 60-second spots, we also offer special long-form big-budget opportunities for more creative, entertaining and memorable advertising.
Our national advertising programs also include:
– Exclusive preshow content opportunities
– Unique custom preshow sponsorships
– Experiential marketing
– Feature advertiser custom short films
– Screening events (exclusive Film Clubs & Social Media)
– Film Festival sponsorships (top DMAs with exclusive opportunities)
– NFC Mobile Technology
– Social Media (Twitter, Snapchat, Instagram)
– Theatre venue naming rights
– Lobby takeovers, car displays and sweepstakes / contests
– Online opportunities on the websites of select Exhibitor Partners
– Email newsletters to loyal moviegoers
– Promotional handouts and product sampling
– Mobile marketing
SPOTLIGHT on the NUMBERS
Spotlight offers a clutter-free environment with an average
of just 3 minutes of Trailer Pod advertising time.
Source: Spotlight/VeriTES Custom Studies 2012-2014
Local Advertising
Huge opportunities for small businesses.
Connect your brand with consumers through onscreen advertising and in-theatre promotional programs available at your community movie theatres.
Our 20-minute digital preshow is the ideal platform for local community businesses and organizations to create awareness among new customers and reinforce relationships with existing ones.
Surround your advertising with independent and 'smart' Hollywood films and let advertising on the big screen bring you impressive results.
Benefits abound for local advertisers.
Gain new, loyal customers for your business

– Spotlight moviegoers are 'buyers of the best,' frequent travelers and have high levels of disposable income

Preferred destination for film enthusiasts

– if given a choice, film lovers much prefer to see a movie at a Spotlight venue

Limited inventory produces elite competitive edge

– less advertising clutter increases recall of your message

Affordable advertising – a great, efficient addition to your advertising program

– more impact for less money

Reach a captive, receptive audience

– the cinema environment is a one-of-a-kind advertising medium (40 foot screens, no clutter and no distractions such as remote controls or DVRs)

Target people who live close – reach consumers where you do business

– their geographic proximity means they become your frequent customer
For more information on Local Advertising please email LocalSales@SpotlightCinemaNetworks.com.
SPOTLIGHT on the NUMBERS
79% of Spotlight's affluent, educated moviegoers
attend the movies one or more times per month.
Source: Spotlight/VeriTES Custom Studies 2012-2014
Off-Screen Advertising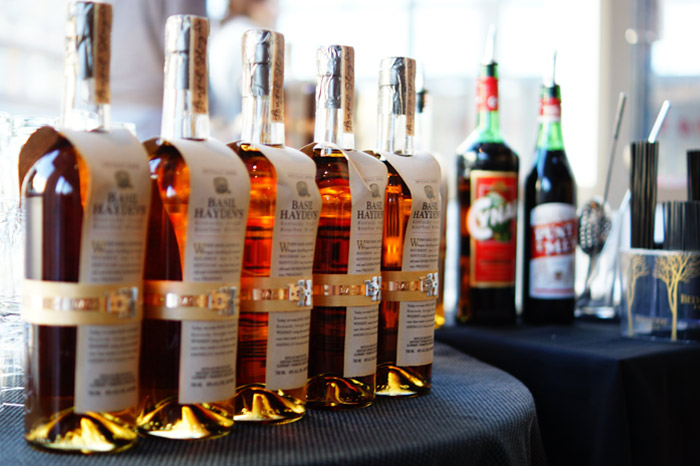 Touch-points beyond the auditorium.
Our theatres' luxury bars, lounges and cafes are all added opportunities to reach upscale influential moviegoers as they gather before and after the show.
Our full range of integrated promotional opportunities include:
– Box office handouts
– Lobby displays
– Sampling
– Theatre newsletters*
– Outdoor billboards*
– In-theatre dining*
– Private screenings*
– Rewards programs*
*Select locations