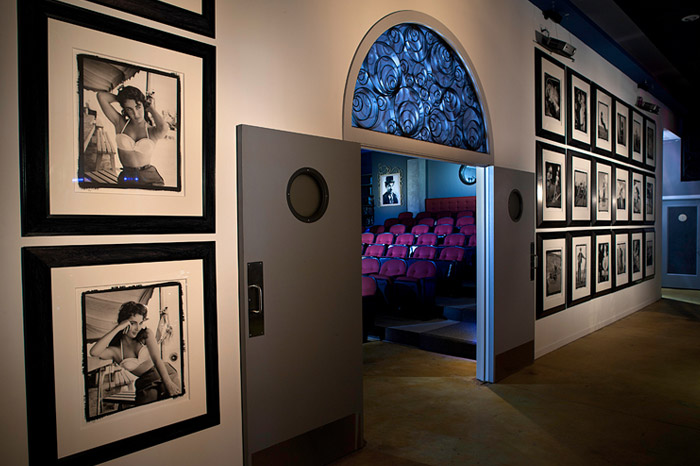 Shine the spotlight on your brand –
before an audience of hip, upscale, adult influencers.
They're the hip, the cultured, the influential. They're the sophisticated, the educated and the affluent. They're the coveted, trend-setting urban adults in your target. Reach them, efficiently and effectively, in the chic theatre environments of Spotlight Cinema Networks.
Representing over 200 nationwide venues specializing in the best of independent and "smart" Hollywood films, Spotlight offers an array of on- and off-screen promotional opportunities that enable advertisers to reach consumers throughout their entire moviegoing experience.
The network's state-of-the-art theatres include stylish lounges, cafes and wine bars, gourmet concessions, plush comfortable seating and other accoutrements that make for the perfect kid-free night at the movies.
Spotlight is owned by Mark Cuban, Todd Wagner and Arthouse Marketing Group, and represents top art house and luxury exhibitors including Landmark Theatres, Angelika Film Center, Laemmle Theatres, Cinepolis Luxury Cinemas and CineBistro. Learn why they're the perfect venues for your advertising initiatives.
SPOTLIGHT on the NUMBERS
Spotlight is the industry leader in reaching affluent, educated, influential adults. 95% of our audience are 21+, concentrated in the top 25 DMAs.
Source: Spotlight/VeriTES Custom Studies 2012-2014
Our Team
Jerry Rakfeldt

Chief Executive Officer
Jerry Rakfeldt brings more than 25 years of broad based industry experience to the company. This has included overseas assignments in Asia where he supported the global marketing efforts of Toyota Motor Corporation, and later, managed a Liaison office for Saatchi & Saatchi Advertising in Tokyo. Upon returning to the US, his focus turned to growing enterprises, from an Internet based start-up in 2000, acquiring Arthouse Marketing Group in 2007, to the formation of Spotlight Cinema Networks in 2010.
Michael Sakin

President
For more than 25 years, Michael Sakin has worked as a media industry executive representing some of the best-known companies in the field. He was one of Spotlight's founding executives when the company was formed in 2010 and he was named President of the company in 2013. Under Sakin's leadership, Spotlight has cemented its position as the only cinema advertising platform 100% dedicated to luxury and arthouse theatres. Prior to Spotlight, he held the position of SVP of Ad Sales for Landmark Theatres and ran the Western and Midwest Regions for Screenvision. Sakin began his advertising career as a media buyer at DMB&B on the Kraft/General Foods account. After completion of the Turner Broadcasting Sales Training Program, he joined Fox Cable Networks as an Account Executive and was promoted to SVP of Ad Sales. During his eight-year tenure, Sakin successfully launched several networks including FX, Fox Movie Channel, Fox Sports Net, and National Geographic. Following Fox Cable Networks, he became the Senior Vice President of Advertising Sales for The Game Show Network. Prior to joining Screenvision in 2006, Sakin started the sponsorship group at Ultimate Fighting Championship.
Bob Shaw
Executive Vice President, Partnership Sales
Bob Shaw's experience in cinema advertising began in 2002 with Screenvision. As VP of the Eastern Region, Shaw secured the first-ever digital cinema content partnership with HBO. Other firsts in the cinema industry include a multi-brand upfront partnership with Diageo, Inc. and the first-ever national on-screen media deal with P&G (CoverGirl). As SVP of Sales with Screenvision, Shaw grew the Army National Guard account to $40 million per year, and secured an exclusive national upfront partnership with Verizon Wireless. Shaw was hired by digital place-based media company, IdeaCast (now RMG Networks) as SVP National Sales to help launch the national sales. Shaw joined Landmark Theatres to help increase the company's marketplace presence with national brand marketers. As EVP, Partnership Sales for Spotlight, Shaw's responsibilities include collaborative development of integrated media-marketing programs with luxury and prestige brand marketers.
Bernadette McCabe
Executive Vice President, Event Cinema and Exhibitor Relations
Bernadette McCabe is the Executive Vice President, Event Cinema and Exhibitor Relations. Bernadette is responsible for content acquisitions and programming, as well as all day-to-day operations for CineLife Entertainment. Prior to this, she was the Senior Vice President of Exhibitor Relations and Business Strategy at MoviePass. During this time, MoviePass became the fastest growing subscription service domestically, reaching over 3 million subscribers in less than a year. Bernadette was recruited to drive exhibitor partner network development. Prior to joining MoviePass, she spent over twelve years at Screenvision Media in progressive leadership positions, ultimately rising to the Senior Vice President of Business Strategy. She began her career as an Equity Research Associate at the asset management firms of W.P. Stewart & Company and Sustainable Growth Advisers. Bernadette holds a Bachelor of Arts degree from Fairfield University.
Bernadette is a member of various organizations including New York Women in Film, Women in Entertainment, The Paley Media Council, The American Ireland Fund and The Motion Picture Club. She has been honored as one of the Top 50 Women in Global Cinema (#10) by Celluloid Junkie/Film Journal International, the American Ireland Fund Young Leader of the Year, a Woman of Influence by the Irish Voice and an outstanding Young Patron of the Irish Arts Center.
Christine DelGuidice-Kraemer
Senior Vice President of Marketing
With over 20 years of marketing experience, DelGuidice-Kraemer has extensive experience in the Cinema arena. She is responsible for all marketing strategies and tactics to drive awareness of Spotlight's extensive range of offerings from cinema advertising, preshow entertainment, event cinema to digital distribution within the advertising and exhibition communities. Since joining in 2012, she has significantly increased the visibility of Spotlight in both the ad marketplace and exhibition communities through promotions, events and partnerships. She has been instrumental in leading the company's rebranding and development/evolution of the Spotlight preshow. With the recent addition of Spotlight's event cinema division, CineLife Entertainment, DelGuidice-Kraemer leads B2B / B2C marketing for event cinema programming. Launched in 2018, CineLife Entertainment's inaugural year was aggressive with 15 event cinema title releases, all with individual marketing campaigns. Prior to Spotlight, she held the position of Marketing Director at Screenvision where she was responsible for overseeing marketing for exhibitor relations and local sales. Prior to Screenvision, DelGuidice-Kraemer created marketing strategies and custom integrated programs for clients including Chrysler, The Home Depot, Avon, Loreal, The Milk Board, Dodge and Kraft while at Conde Nast, Hearst and Meredith Publications. In March, she was named as one of the "Top 50 Women in Global Cinema" by Celluloid Junkie Magazine in partnership with Box Office Magazine.
Spotlight in the News
Spotlight in the spotlight.
Read about the latest endeavors taking place at Spotlight.
Spotlight Press
Spotlight in the spotlight.
Read about the latest endeavors taking place at Spotlight.
Partnerships & Videos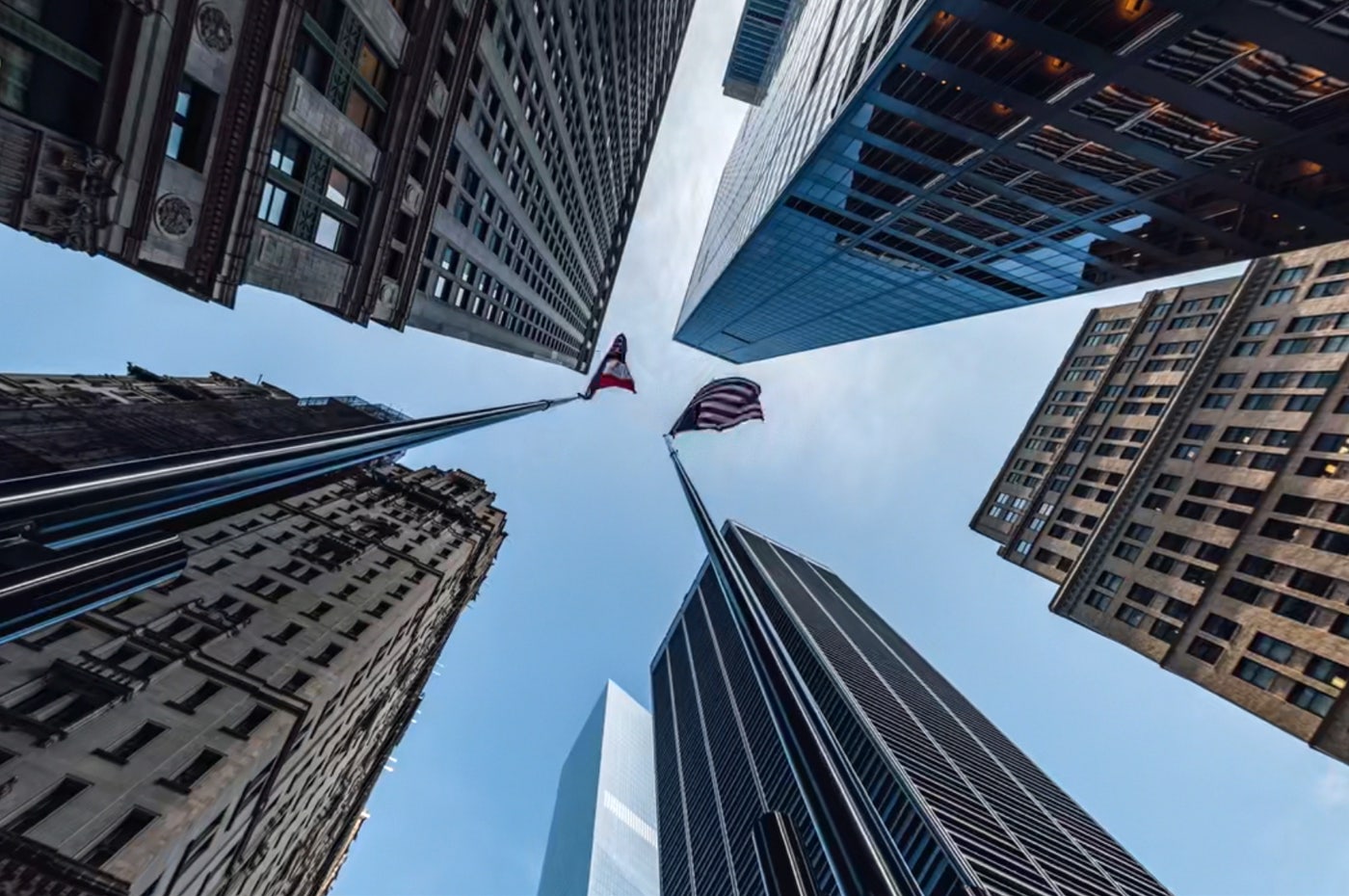 Spotlight On: short independent films.
Spotlight is dedicated to providing the best preshow experience for our network's moviegoing audience.
We partner with top content providers to bring entertaining and thought-provoking short films to our screens, including M2M and Vimeo. Launched by IMG in late 2015, M2M covers the world of fashion and style through fresh and culturally relevant storytelling. Vimeo shorts are selected from its Staff Picks Channel, an editorially curated selection of the network's programming from its best filmmakers. See the Shorts now!
Contact us to learn more about partnership opportunities.