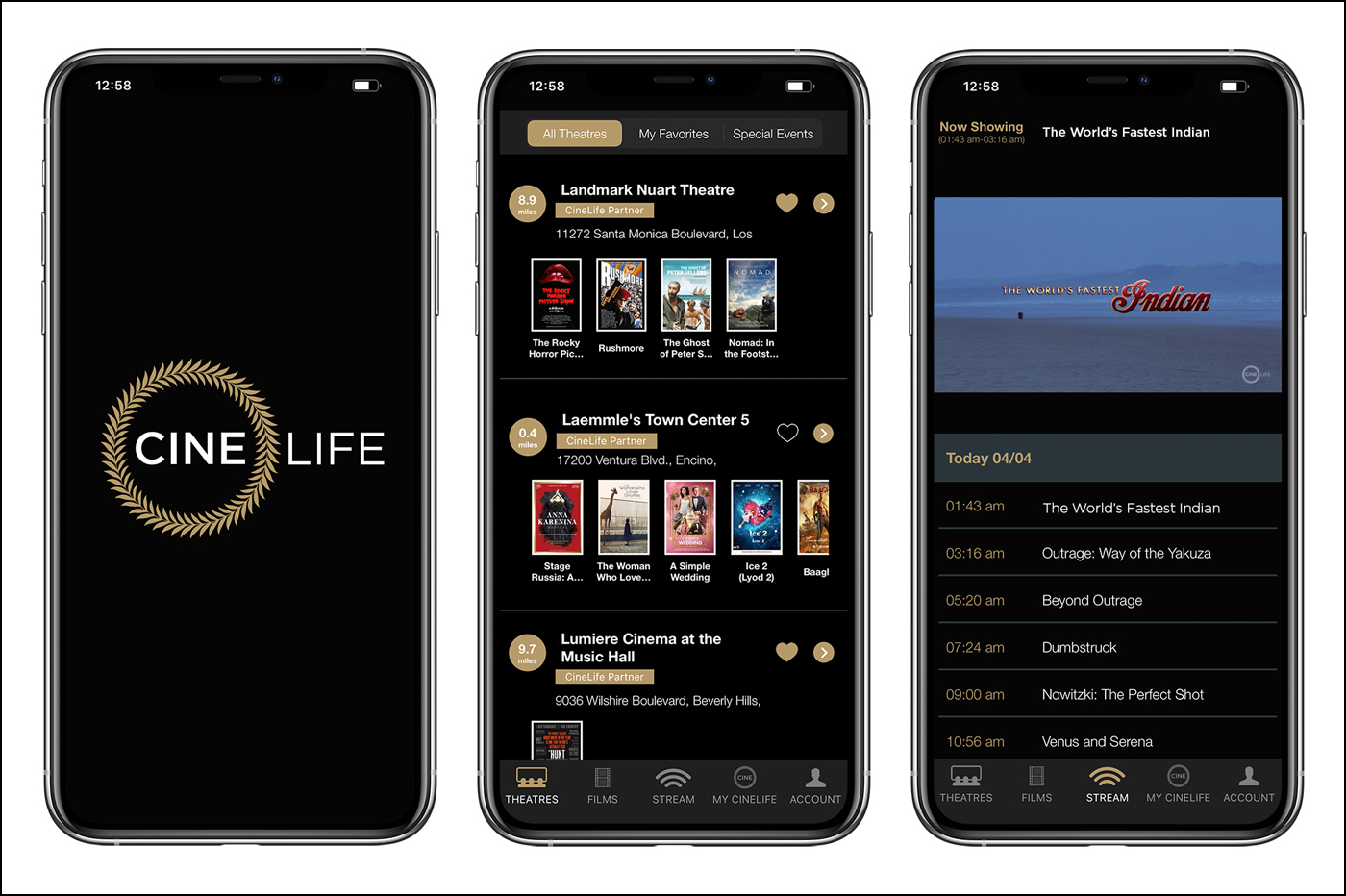 The enthusiasts' connection to film.
CineLife® was born out of necessity to support independent film and the art houses. At the time, resources were focused on large blockbuster films and not expressly on independent film. So, we set out to create a different kind of source focused solely on art houses and the films they showcase! The CineLife mobile app launched in 2015 as the go-to app for moviegoers to check out indie film theatres, community events, trailers, reviews and purchase tickets.
Fast-forward to today. We have expanded on our quest to provide a destination for film enthusiasts' to engage with quality films wherever they are on view. Whether you prefer in theatre, streaming or film festivals, CineLife provides all moviegoers need to watch top-rated films, award-winning documentaries, amusing programming and cinema events.
Visit CineLife and download our free App (iOS or Android) today!
For more information on becoming a CineLife partner, please contact Bernadette McCabe at Bernadette@SpotlightCinemaNetworks.com.